Dr. Alex Jahangir is the recipient of the 2022 Willis C. Campbell Club Humanitarian Award for Community Service, which was presented during the Alvin J. Ingram Lecture on Saturday morning by Dr. Quin Throckmorton. Dr. Jahangir's tireless efforts on the Nashville Board of Health during the coronavirus pandemic earned him the nomination, which was unanimously accepted by the Awards Committee.
Dr. Jahangir graduated from the UTHSC – Campbell Clinic Residency Program in 2008 and now is the Professor of Orthopaedic Surgery and Medicine at Vanderbilt University Medical Center, Vice-Chairman of Orthopaedic Surgery and Director of the Division of Trauma, as well as the Executive Medical Director of the Vanderbilt Trauma, Burn, and Emergency Patient Care Center.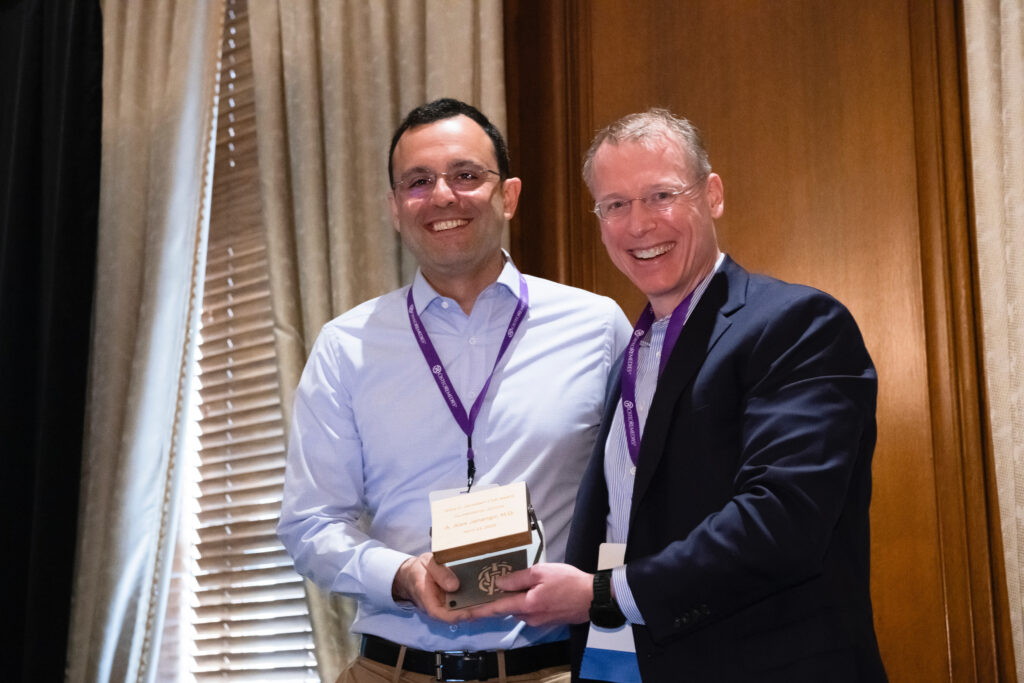 Dr. Jahangir has served on numerous boards nationally and locally over the years, but when he accepted the call from the mayor of Nashville to serve a 5-year term on the Metropolitan Board of Health of Nashville, he had no idea that he would become chairman of the Coronavirus Taskforce and lead the charge of one of the most difficult health care crises of our time.
Spending countless hours developing Safer-at-Home orders, organizing testing sites, and aiding minority, immigrant, and homeless populations during the pandemic, all while continuing his practice in trauma, he became known as the "coronavirus czar." Recently, Dr. Jahangir chronicled his Task Force's efforts to protect citizens during the pandemic in a book.
We were honored to present Dr. Jahangir with the the 2022 Campbell Award for Humanitarian & Community Service!