We are so excited to welcome our UT- Campbell Clinic alumni back home to Memphis in April 2022!
The 25th Campbell Club Triennial is almost here… and what a perfect time to be in Memphis. The azaleas are blooming, springtime excitement is in the air… and a host of events and opportunities to
reconnect with classmates
meet current residents and fellows
hit the links (or courts)
learn among leaders in orthopaedic surgery, and
enjoy the sights, sounds and tastes of Memphis!
Best of all, we get to celebrate you—our Campbell family.
Registration opens February 2 and closes April 4, 2022.
Register: HERE!
Or you can use the QR Code: Open your camera app. Focus on the QR code. Start your registration!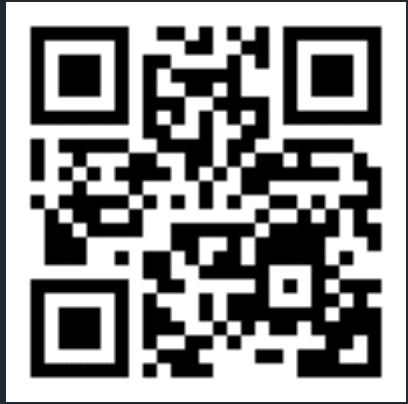 Ingram Lecture & Guest Faculty:
The 2022 Alvin J. Ingram Memorial Lecture will take place April 22-23, 2022 to coincide with Triennial! Detailed Ingram Lecture information is here
Amy L. Ladd, MD, FAOA, FAAOS, Elsbach-Richards Professor of Surgery, Stanford University School of Medicine
Michael L. Parks, MD, Clinical Director of Orthopedic Surgery and Vice Chair for Quality, Hospital for Special Surgery
The Legendary Peabody Hotel
149 Union Ave, Memphis, TN 38103
$250/ night
Phone: 901.529.4000 Tell them you're with the "Campbell Club" to get special rates.
Group rate deadline: 3/31/22
Canopy by Hilton Memphis Downtown
164 Union Ave., Memphis, TN 38103
$209/ night
901-479-1001
Group rate deadline: 4/1/22
Other recommended hotels:
Contact 901.759.5490 or info@campbell-foundation.org
| Begin | End | Description | Location/Venue |
| --- | --- | --- | --- |
| 12:00PM | 5:00PM | Registration and Check-in | Peabody Hotel |
| 6:00PM | 9:00PM | Welcome Reception | Old Dominick Distillery |
| Begin | End | Description | Location/Venue |
| --- | --- | --- | --- |
| 6:30AM | 7:30AM | Breakfast | Peabody Hotel |
| 7:30AM | 12:00PM | Alvin J. Ingram Memorial Lecture and Exhibit Hall, Part 1 | Peabody Hotel |
| 1:00PM | 5:00PM | Various Outings | |
| 6:00PM | 9:00PM | Night at AutoZone Park | AutoZone Park |
| Begin | End | Description | Location/Venue |
| --- | --- | --- | --- |
| 6:30AM | 7:30AM | Breakfast | Peabody Hotel |
| 7:30AM | 12:00PM | Alvin J. Ingram Memorial Lecture and Exhibit Hall, Part || | Peabody Hotel |
| 6:00PM | 10:00PM | Campbell Club Gala and Campbell Awards | Peabody Hotel |
Thurs., April 21
Registration and Check-in
Welcome Reception
Fri., April 22
Alvin J. Ingram Memorial Lecture
Afternoon outings
Saturday, April 23
Morning Symposium
Saturday Evening Gala & Awards