The UT-Campbell Clinic Residency Program
The University of Tennessee Health Science Center – Campbell Clinic Department of Orthopaedic Surgery and Biomedical Engineering Residency Program is an accredited five-year program for 40 residents. The program is designed to provide each resident with a well-balanced foundation in academic and theoretical learning and a practical clinical experience. The residency program is a well-balanced mix of private practice and academic orthopaedic surgical experience. To learn more, visit CampbellResidency.com.
The Campbell Clinic Foundation currently offers exceptional training and experience to six orthopaedic subspecialty Fellows each year. The 12-month fellowship program trains talented physicians interested in five orthopaedic subspecialties: Foot and Ankle (2 fellows); Hand; Trauma; Pediatric Orthopaedics and Sports Medicine, Shoulder and Elbow.
Fellows have specific clinical, hospital and surgical duties and are introduced to the latest innovations in their subspecialty. Time is spent with the director of the fellowship in an office practice heavily weighted toward problems in the specialty area (est. 90% to 95%). Fellows rotate with several subspecialty faculty and are encouraged to pursue clinical research during their training year.
The Fellows programs receive funding from the OMeGA Medical Grants Association, Arthrex, Smith + Nephew and AOFAS to assist in salary and benefit coverage for fellows each year. We are grateful for this support.
For Fellowship information and application, Click Here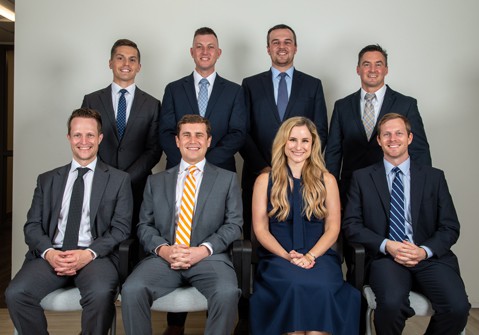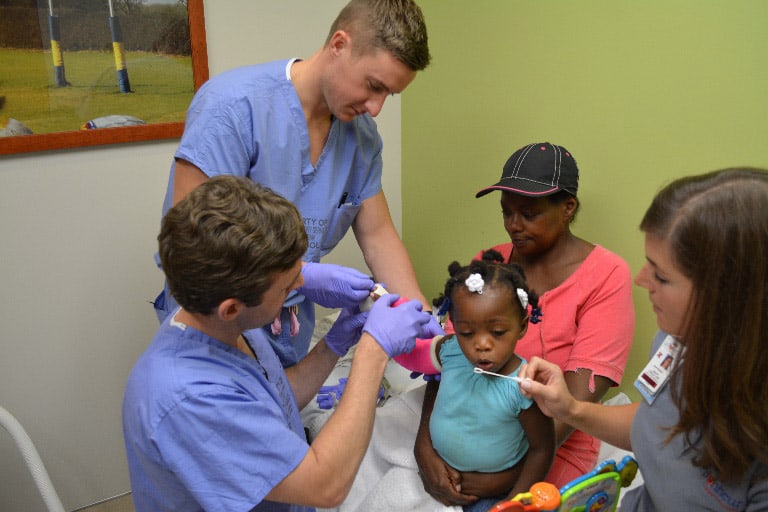 Unique Training Opportunities for Orthopaedic Surgeons Worldwide
Surgeon education has always been the cornerstone of the Campbell Clinic Foundation. Visiting faculty forums, virtual guest lectures and expert panel events are among the opportunities offered to orthopaedic surgeons and allied health professionals. Each event delivers medical expertise so participants may stay on the forefront of orthopaedic innovation, practice and patient care. Events are both in-person and virtual and offer continuing education credit hours to participants.
The Alvin J. Ingram Memorial Lecture, which expanded to a two-day event in 2022, the James H. Beaty Fund Visiting Professor Forum and the new James Harkess Total Joint Visiting Professorship are among the programs that connect distinguished faculty, innovators and leaders to teach our Campbell partners and colleagues.
Please visit the Events page for the most current information on upcoming Surgeon Education programs.
Campbell Orthopaedic Journal
The Campbell Orthopaedic Journal is a once-yearly publication produced by the Campbell Clinic Foundation. It features the newest research articles by our graduating class of resident physicians and highlights the Campbell Residency program and staff and resident research efforts from the previous year.
Campbell Residency International Elective:
The desire to serve extends beyond our borders to annual medical mission trips, where Campbell surgeons and residents provide care and training to high need communities in developing countries. These experiences change the lives of orthopaedic surgeons and the patients they serve. The Molly M. Shumate Community Service Scholarship Fund provides funding for travel, training and outreach to patients and healthcare organizations in countries in Latin America and Asia.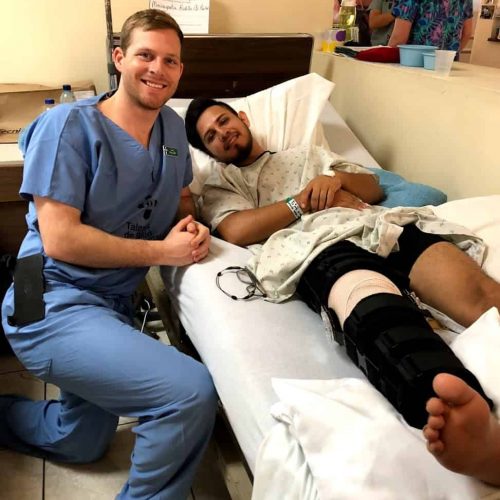 Surgeon Education Stories