Dr. Alan Wood has been generous alumnus and partner to the Campbell Clinic Foundation, offering counsel, encouragement and resources to drive the Foundation's new Diversity, Equity and Inclusion Initiative.
After completing his Campbell Clinic residency in 1984, Dr. Wood practiced orthopedic surgery in Tacoma, Washington, for 33 years. For more than half of those years, he was a physician leader in a large multi-specialty group. "In that role, I was a constant advocate for women and minorities. In the U.S., only about 5% of orthopedic surgeons were women. But by the time I retired, in my local surgeon group, 50% were women. Over three decades, I created the largest concentration of women orthopedic surgeons in the country. That is one of my legacies.
"I also supported my wife's dream to become a doctor, and she became an exceptionally skilled physician. I want all women and minorities to have a similar chance to achieve their life goals. With the support of the Campbell Clinic Foundation, they can."
Story
Shortly after Thanksgiving Day, 1981, Dr. Alan Wood received a phone call that would redirect his medical career to orthopedics, 700 miles away. At the time, he and his wife, Dr. Martha McCravey, were on faculty at the University of Michigan. Alan was working in the adult emergency room, preparing to take his ER boards, and Martha was working in pediatric urgent care. "I jumped at the opportunity to join Campbell Clinic's residency program," says Dr. Wood, "knowing that the clinic was preeminent in the education and training of orthopedic surgeons."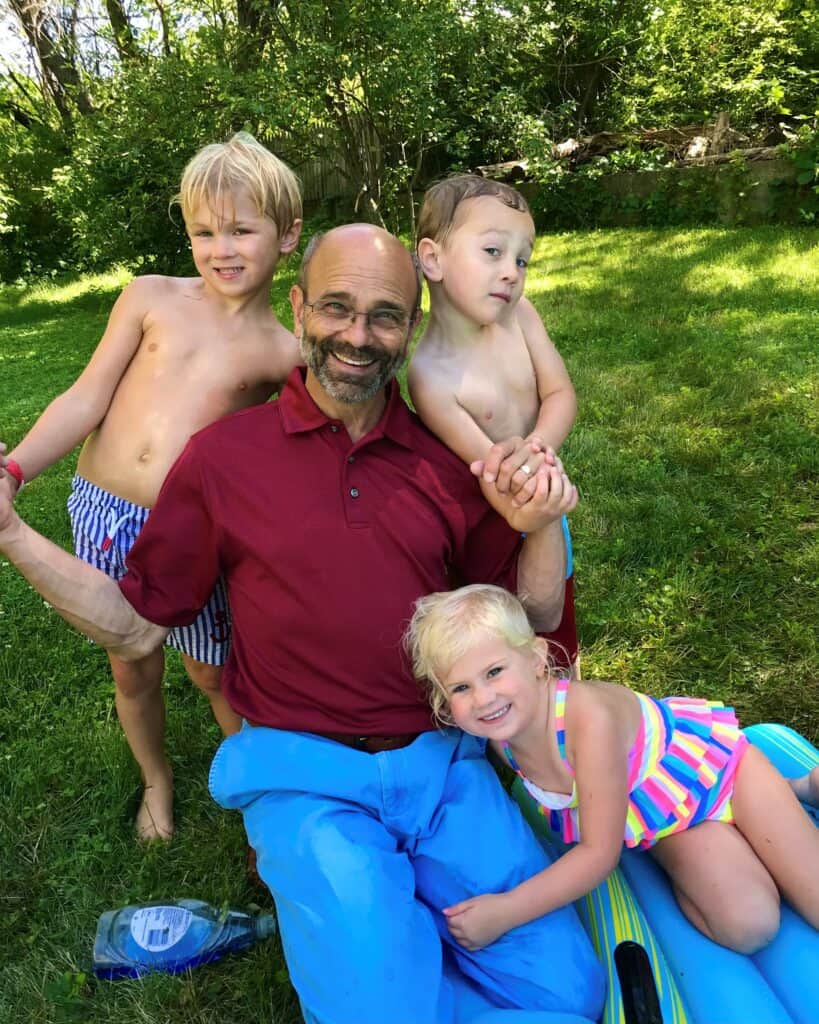 "I realized that my most fulfilling career would need to incorporate my love of working with my hands with my desire to rapidly improve people's lives."
So when the call came, Alan and Martha made a decision: Alan would join the Campbell Clinic Foundation's orthopaedic residency program at Campbell Clinic, and Martha would train as a fellow in pediatric critical care at Le Bonheur Children's Hospital. "I combined my extensive knowledge of disease with highly refined biologic carpentry. It was a match made in heaven."
It was a perfect time to train as an orthopedic surgeon, says Dr. Wood. "At that time, many fractures were treated non-operatively. But internal fixation devices were coming of age, and the Campbell residents helped develop the Russell-Taylor nail for femoral shaft fractures. That invention was a huge transition in the care of broken legs, taking the patient from six weeks in traction, in the hospital, then a cast, to one or two DAYS in the hospital with a nail. Those kinds of advances are made possible because of the Campbell Foundation."
Forty years later, Dr. Wood has hung up the scalpel as a hip and knee reconstruction surgeon, but not the life lessons taught by the Campbell Clinic. "Integrity, expertise, and putting the patient first transcend both time and distance," he says. "I learned from the best what it takes to be an outstanding orthopedic surgeon."
Drs. Wood and McCravey have named the Campbell Clinic Foundation in their estate plans. "Pure and simple, the reason we give to the Foundation is gratitude," says Dr. Wood. Campbell Clinic allowed me to embark on a career that was wonderfully satisfying. I want others to have that same opportunity to have the type of training I had, thanks to Campbell Foundation donors."
However, it is just as important for the general public to support the Foundation, says Dr. Wood. "Every year, about 50% of visits to the healthcare system relate to the musculoskeletal system. During our lifetime, each and every one of us — and certainly family members and loved ones — will seek care from an orthopedic surgeon; it's inescapable. All of us will have injuries, all of us will develop pain, all of us will wear out. It's in everyone's best interests to support the education and training of orthopedic residents and fellows at centers of excellence like the Campbell Clinic."
Why? "Because the best outcome for us, as patients, is achieved by the best orthopedic surgeons, and those are the ones who get the best training, which is where the Campbell Foundation comes in. Quality education and quality research are expensive undertakings, and the Campbell Foundation couldn't fund those undertakings without financial support.
"If we want the great outcomes that we deserve, that can only be achieved by investing in our young doctors and the organizations that make it possible. These treatments, funded by the Campbell Foundation, literally give people their lives back. That's an investment worth making."