I made these gifts because the people at Campbell have kept me together all these years.

Dee Birnbaum
Longtime patient Dee Birnbaum remembers her first visit to Campbell Clinic – when the main clinic was located near downtown Memphis, on Madison.
"I've had terrible osteoarthritis since I was a kid," said Birnbaum, a professor at Rhodes College and passionate traveler and Middle Eastern dancer. Shoulder pain was what sent to her to Campbell first, where she became a patient of Dr. Robert Miller.
Sure enough, she had a torn rotator cuff, but was surprised and pleased that the surgeon's first advice wasn't that she needed a painful and difficult surgery. "Instead, he wanted to treat me conservatively. Here was a surgeon who wasn't trying to sell me surgery. I was amazed."
She ended up having to have surgery, which began her years-long relationship with the Campbell Clinic physical therapy department, where she had "another phenomenal experience."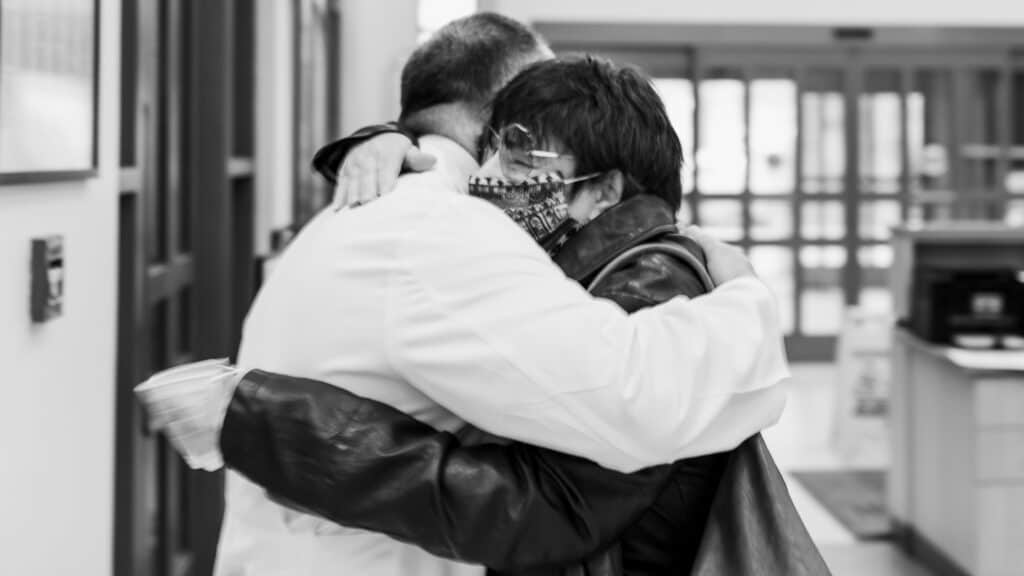 "I'd been to other places for PT where they just hand you a sheet of exercises, without actually laying hands on you to be sure you're doing them right. Campbell was so different. I couldn't believe it."
Said Kelly Lee, Senior Manager of Physical Therapy at Campbell Clinic, "I have always been impressed with Dee's determination and ability to handle physical challenges with a sense of humor. The people in our PT department love her."
It was through a random conversation that Lee first heard of Birnbaum's desire to give back – and Lee made the connection to the Campbell Clinic Foundation. "It just came up in conversation – she is a professor, so she's interested in research," said Lee.
Eventually, Dee found herself back in Dr. Miller's office, dealing with hip and back pain and spasms. He recommended she see Dr. Santos (Sandy) Martinez, whose specialty is non-surgical orthopaedic interventions. Dr. Miller didn't just refer Dee out of his office, she said. "He went to find Dr. Martinez and brought Martinez over to meet me."
"I thought they would hit it off," said Dr. Miller about Birnbaum and Dr. Martinez. "I thought he could probably help her. It probably expedited their relationship."
"As someone who worked in healthcare for years (before coming to Memphis), that's not the way everyone does business," said Birnbaum. Dr. Martinez was able to help with Dee's hip and back pain: "I felt so much better."
All of her experience with the physicians and physical therapists at Campbell Clinic – she says she has now had more than 22 surgeries in all – led Dee the decision to make a large gift to the Campbell Clinic Foundation and to put the Foundation in her will.
"I made these gifts, because the people at Campbell have kept me together all these years," she said. "They just have a better skill set, a better way of doing business.
"If it hadn't been for Campbell, I wouldn't have the quality of life I have now."