Campbell Clinic Orthopaedics-University of Tennessee Health Science Center Resident Carlos Pargas was recently invited to Africa by the Osteogenesis Imperfecta Foundation, Nigeria (OIFN) and Dr. Adolfredo Santana (from Venezuela) to support them with clinical advice related to deformities and corrections of lower limbs, as well as assistance/training in OR for intramedullary fixation in patients with OI.
Osteogenesis Imperfecta (OI) also known as Brittle Bone Disease is a group of genetic disorders that mainly affects the bones. It results in bones that break easily. The severity may be mild to severe, this can be genetic (autosomal) or dominant.
He shared his knowledge through speeches with patients, relatives, medical students, orthopedic doctors and recognized personalities of Nigeria.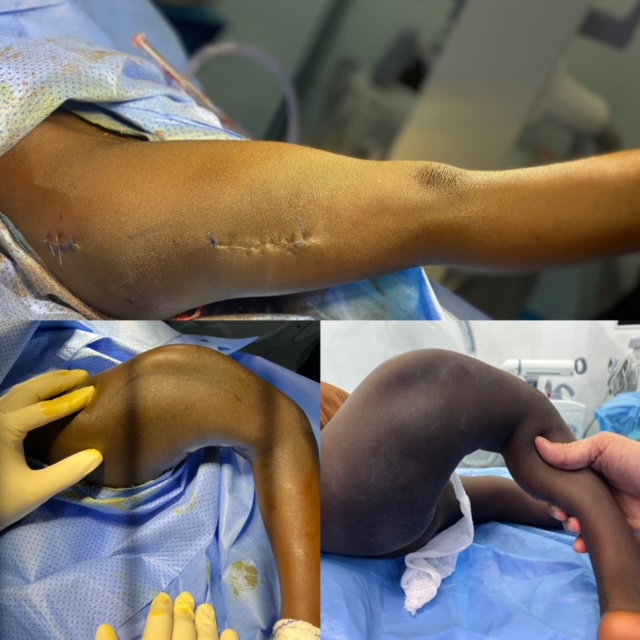 After his experience, Carlos shared with us that, "A lot of people around the world need help, and we have to be willing to cooperate with them. In addition, new cultural aspects open the perspective of how we should treat other humans."